Electronic records are more than gradually replacing paper records in every aspect of our lives. PDF remains the most popular e-document format, yet not everyone knows how to fill out PDF form properly or which solution is the most suitable for doing so. This article contains all the information you need to know about completing documents online.
Online form filling
and why you need it
A few months ago, COVID-19 forced the majority of us to start working remotely. Consequently, document workflows had to go digital and e-documents went from modern and progressive to vital and necessary. Whether it's a vacation request form from an employee, a contract with a new client or vendor, or a tax form, millions of people are still struggling to fill out the forms they receive online.
The good news is, it's not as hard or scary as some make it seem. The first thing you need to do is find a suitable tool. fill-form-online.com is a perfect choice for those who don't want to install any new applications and need a fast and easy-to-use web-based tool for filling out e-documents.
How to
fill out PDF form
online
If you have a reliable internet connection and your computer/smartphone isn't too old, the process of filling out a PDF form online is pretty fast and straightforward.
The steps below will help you fill out the form online in a few clicks:
Go to fill-form-online.com in your preferred browser.

Upload a document you need to work on from your device or the cloud.


Adjust the size and dimensions of the text boxes and fillable fields you add.

Leave comments (if necessary).

Save the edited document to your device or to the cloud.

Send the filled-out PDF to recipients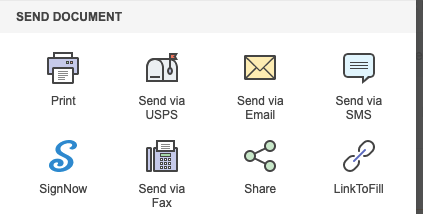 The toolbar is at your disposal. Use it to create a professional PDF; insert images, highlight or erase pieces of text, add the date, fillable fields, signature fields, and much more. Work on just one document or many documents, it's all up to you.
Fill in PDF form
with our solution to get the best results
There are plenty of online solutions for filling out forms online. However, most of them are either expensive, too complicated, unreliable, or force obnoxious ads down our throats. Take a look at the list of key features fill-form-online.com has to offer and make sure it's the right solution for you.
User-friendliness
Experience tools that have simple and clear instructions that guide users while they use them. Never get stuck or confused by complicated buttons or confusing steps.
Cross-platform compatibility
Get an online solution that operates well on all devices; desktop, laptop, tablet, and smartphone, regardless of the operating system. Mobile functionality means you can fill in PDF forms even while on the go.
Data security
Protect your data and other content in your documents with cutting-edge encryption. After every conversion and editing session, the file(s) (as well as the information in them) you uploaded are removed from our server.
Additional tools
Benefit from additional tools like e-signature and e-notarization for getting legally-binding e-documents.
It doesn't really matter what industry you work in, editing PDF files isn't going to go away. Use fill-form-online.com to get the best experience when it comes to filling PDF forms out online and using a full-featured editor.