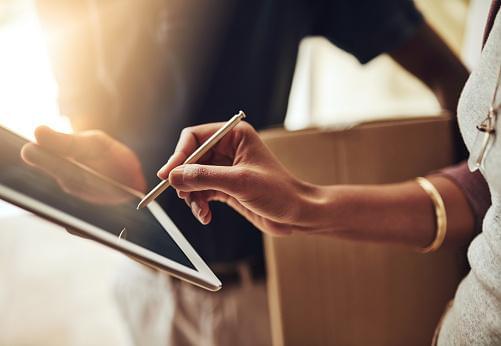 The current global situation concerning COVID-19 has shown us how important it is to be able to shift to remote work. First of all, your team's document management and e-signature have to be top tier, considering just about everything we do today is done online and with e-docs. Today we're going to go over and find out why e-signature is more efficient than physical signatures are and how to sign PDF documents from anywhere, even while on the go.
Sign PDF documents
online: why you should get on board with the trend
Physically signing documents is in the past. Yet, some businesses are still using hard copies in their business processes. And it's something that's causing bottlenecks. As more and more businesses go paperless and choose to work from home, e-signature's popularity is increasing by leaps and bounds. People in the same situation as you are flocking to take advantage of its many benefits; eco-friendliness, remote access, legally-binding, simple-to-use, and so much more.
As a result of its growing popularity, a number of e-signature solutions have appeared on the market. However, some of them are quite expensive, require you to install software, or don't have cross-platform compatibility. To make things easier for you, we recommend the browser-based solution sign-pdf-file.com. It's fast, easy-to-use, and enables you to sign a PDF online on any internet-connected device.
How to
sign a PDF online
in just a couple of clicks
Those who've never e-signed documents before are probably wondering what the process looks like. To be honest, it's really simple and many say that it's easier than physically signing documents.
If you're curious as to how to sign a PDF file from a web-based solution, just follow our step-by-step instructions:
Go to sign-pdf-file.com.

Browse for the document on your device or upload it from the cloud.

Open the file and click Sign. Find it in the toolbar.

Create your e-signature; type your first and last name, take a picture of your handwritten signature and upload it, or draw it right on your screen using your finger, stylus, or trackpad.

Hit

Apply

.

Decide where to insert your signature, adjust its size, and hit

OK

.

Click

Done

in the top right-hand corner.

Save the executed file to your device or to the cloud.
Information theft and fraud are a big concern for a lot of individuals and organizations. sign-pdf-file.com takes the protection of your data seriously with encryption according to the latest security standards and compliance with global data regulations.
Why
signing PDF documents
with us will make your working processes smoother and more efficient
To better understand how you can benefit from our online solution, take a look below at the four major ways how it simplifies remote document management and shortens contract life cycles.
Fast
Being browser-based it doesn't rely on the device, software being used, or anything else other than the strength of the wifi and the device's connection to the internet. That means you can get more documents signed in less time and with less hassle.
Simple
A user-friendly interface leads you through the signing process with simple and clear guidelines. Each button contains an inscription describing what you need to do next. Even if it's your first time e-signing, as long as you follow the guides, everything is super simple and straightforward.
Convenient
It boasts cross-platform compatibility, meaning you can use it on any of your devices regardless of its OS or if it's mobile or desktop. In addition, you don't need to install anything on your desktop or smartphone. Just open the tool in your browser, and sign PDF file.
Feature-rich
Once you've uploaded your file in the online editor, you'll find a whole suite of professional features for working with PDF files. With its wide selection of tools, you can add fillable fields, insert images, highlight or erase pieces of text, draw arrows, leave comments, e-sign, etc.

You have a long list of tasks to complete. Do yourself a favor and check off 'find an e-signature solution.' Signing PDF documents doesn't have to be hard or scary anymore. With our platform, execute deals and sign agreements in a couple of seconds anytime and anywhere. Choose to make remote document management hassle-free.